Property Letting & Management Cape Town Southern Suburbs & Constantiaberg – About LettingWorx
When it comes to successful property letting and management in Cape Town your choice of agent has a direct result on the outcome. Qualified and experienced in our field we are a dynamic property rental agency with a firm focus on delivering personal, responsive, hands-on service at competitive fees. Concentrating on Southern Suburbs and Constantiaberg, our clients are assured of continuity and expertise in our partnership with them.
The Principal, Annie McLelland – a qualified real estate professional worked for two of the largest corporate agencies for 15 years specialising in residential property in the Southern Suburbs, Cape Town.
With a reputation for empathy and integrity resulting in a successful property career she is able to confidently guide you and offer sound advice, offering a comprehensive property letting service in the marketing, letting, and ongoing maintenance and tenancy management of your property.
---
Annie McLelland – Owner/Principal, LettingWorx
---
A brief personal bio on the love of all things property:
The property bug bit at an early age – My nomadic Norwegian father was passionate about buying, buillding, & selling property so he made it his hobby and satisfied his need to be on the move at the same time!
Rentals and property management is a high-maintenance service industry and as can be seen from the service levels out there, doesn't suit everyone.
With an inborn love of property every aspect of this industry ticks all the boxes – buying, selling, letting, renovating, fixing, maintenance, decorating, gardening …
The excitement of viewing a new property to market, no matter where or what – from a Loft to a Mansion, gets me every time, and …
Matching the right tenant to that property makes my day.
Genuine interaction with people on a service level – its so satisfying to confidently share hard-earned expertise to help clients make informed decisions.
With a good few property renovations under my belt, and building a cottage in Riebeek Kasteel (a daunting and amazing experience),
as well as a love of revamping old furniture & decorating, and a garage that looks like a mini Builders Warehouse, it's fair to say that projects and management are a passion.
An absolute believer in prompt attendance to maintenance, we have built a good support team of contractors.
Marketing – my hobby – a weekend designing a new flyer, learning more about internet marketing & SEO.
And keeping fit with either a good early walk or an hour of gym in the morning in order to give it all my best.
Managing property rentals is a perfect fit!
And there's no doubt that in staying true to your values, you do better work when you believe in what you do.
Up to date with the latest professional property qualifications and current legislation we have the necessary credentials, skills and experience to facilitate a smooth rental process and handle all aspects of property and tenancy management, giving peace of mind to busy landlords and tenants.
Our focus at LettingWorx is on servicing the unique needs of our clients and minimising risk for Landlords, ensuring through detailed, thorough credit and reference checks that high calibre tenants are placed, swift action and collection if any late payments, and prompt attendance to maintenance issues.
We love what we do and never forget that our success and growth depend on your choice.
---
Terence Smith – Rental Agent
---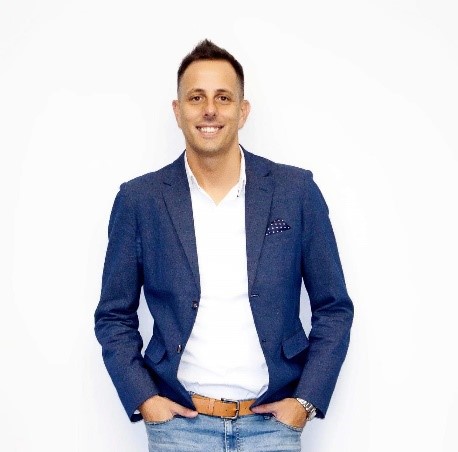 I have a passion for people and for property. Having spent 12 years in property finance, 2 years in sales and the past few years in rentals, I have a broad view of the property industry. I enjoy interacting with people in everyday life, and forging friendships and business relationships that will hopefully last a very long time.
My love for property started when my father refurbished our house at a young age, it stuck with me and I have always enjoyed seeing the hidden potential in all properties. Working in property finance, sales and rentals has provided me with a broad overview of all things property and has also given me the tools to excel in my other passion, which is customer service. I thoroughly enjoy customer interaction and providing the best customer experience possible. I always try and have a personal touch with clients and providing not only a great service, but making clients ( landlords and tenants) feel like they are part of the family.
One of the major drawcards of joining LettingWorx was the team spirit and shared values. We all share the same sentiment when it comes to client service and customer experience. I love matching new tenants to properties, the satisfaction and sense of excitement gets me every time. If you are not overwhelmed with this feeling on a daily basis, then you are in the wrong industry.
"Passion is energy. Feel the power that comes from focussing on what excites you"